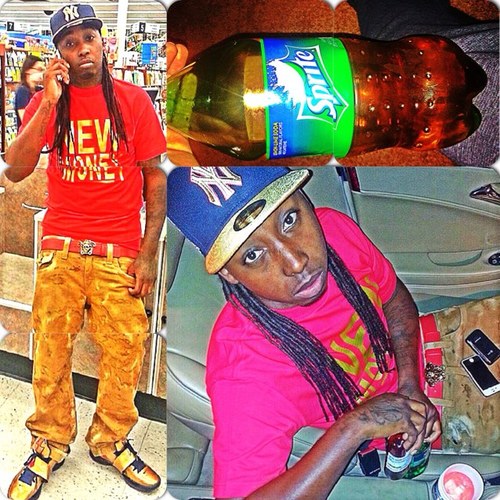 Yesterday gunmen attacked a one year old child's birthday party at a neighborhood park in the Natomas, killing one man and wounding six others, including a 7-year-old.
About 5 p.m., gunmen approached the party at Peregrine Park on foot and began firing, said Officer Doug Morse, Sacramento police spokesman.
They fled in a vehicle, though Morse said police were not ready to release a description of either the shooters or vehicle.
"There were so many eyewitnesses," Morse said. "Detectives are trying to talk to everyone they can."
The shooting happened at a playground with blue-and-yellow play structures and picnic tables on the edge of a newer neighborhood of stuccoed houses with tile roofs.
The apparent victim was Cobe Mac (picture above) a well known, aand respected figure in the inner city circles of Sacramento. His body lay beneath a sliding board, his face uncovered, for hours after the shooting.
A large blue Cookie Monster figure was on one of the picnic tables. An inflatable playhouse had collapsed. Clothing and shoes were scattered about.
Morse said the other six victims had injuries that were not life-threatening. A 7-year-old child was among those wounded but is expected to survive, he said.
Some of those who were shot drove themselves to hospitals or were taken by friends or family members, he said. Others went by ambulance.
Near the park on Guadalajara Way, mourners and onlookers stood talking in small groups, some smoking cigarettes as the sun set.
At one point about, about a dozen gathered in a circle to pray with a chaplain. A young woman leaned her head on the chaplain's shoulder and sobbed.
From time to time, women wailed or cried.
Among them was Denise James, who said the man who was fatally shot was her 29-year-old son-in-law. She said he had a young son who would now grow up without a father.
"They came in the party and shot my son-in-law," James said. "They took him away too early.